VINYL AVAILABLE:
5.0 REASONS 10th Anniversary (2 pack special edition vinyl)
+ Bonus track (production by Dirty Game of Yokohama City Japan with Mix by K-Lou).

CONTACT:
Worldwide
Marilyn Reese | Sales@travlyrics.com

Japan
Dirty Game | Myspace.com/rsfrecordz.
Click Links below to Listen, Browse, Buy, Share.

Find Ya Boy Black Ice on iTunes, Rhapsody, Napster and Spotify. Free Ringtone above.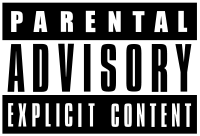 ALBUMS AND SHOWS CONTAIN EXPLICIT LANGUAGE OF B A GOLDEN ERA G-FUNK, G-RAP, & MOBB MUSIC
Parental Discretion is Advised.

©1991-2011 The Travlyrics Company, LLC